A 12-Credit 100% Online Graduate Program Steeped in Plant-Based Food and Nutrition
Developed and taught by UConn's Department of Nutritional Sciences, the Plant-Based Food and Nutrition Online Graduate Certificate program provides an exceptional opportunity for healthcare practitioners, research and culinary medicine chefs, food product developers, and other industry professionals to gain specialized training in the research-advised development of plant-based meal plans and products. The 4-course, 100% online graduate certificate can be completed in one to two years.
Note: Credits earned within the Plant-Based Food and Nutrition program's NUSC 5200 and NUSC 5300 courses can later be applied to UConn's MS in Personalized Nutrition (https://personalized-nutrition.online.uconn.edu).
We recognize the importance of vegetarian based nutritional resources, from patients, customers and clients through to the food industry.
Healthcare Practitioners: Meet the Growing Demand for Plant-Based Food and Nutrition
With the increasing awareness of the environmental impact and health concerns associated with animal-based food products, the number of vegans, vegetarians, and flexitarians has grown significantly in the past decade. As more people adopt plant-based diets or incorporate more plant-based food products into their meals, it is crucial for healthcare professionals to guide their clients towards nutritionally well-balanced plant-based diets. This certificate seeks to equip students with the necessary skills to promote health, well-being, and disease prevention in their patients and clients.
Research Chefs & Product Development: Grow Your Role in Plant-Based Food Industries
Meet the rising demand for highly nutritious plant-based food products while minimizing their environmental impact. Our curriculum emphasizes research and evidence-based knowledge and principles to prepare students for developing plant-based food products. By enrolling in this program, students will gain a comprehensive understanding of nutrition from plant-based diets and learn how to apply this knowledge to the development of plant-based food products to promote health and prevent chronic diseases.
Master Plant-Based Food and Nutritional Underpinnings
Upon completion of the program, students will have the skills to:
Assess biochemical and physiological functions, metabolic pathways, interactions, and deficiencies/toxicities of macro and micronutrients.
Connect the nutrient content of plant-based foods to health benefits and disease prevention.
Develop/understand recipes, formulation, and techniques for processing and manufacturing plant-based food products.
Devise strategies to create plant-based food products with high nutritional values.
Build Connections and Stand Out in the Field of Nutrition
UConn's Plant-Based Food and Nutrition Online Graduate Certificate facilitates networking and engagement of students and professionals, ensuring that graduates are equipped with peer, faculty, and professional networks capable of providing the connections often pivotal in their career-growth.
Faculty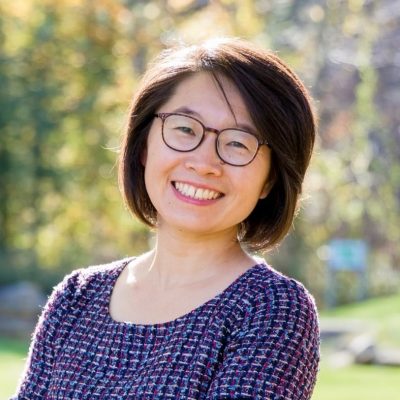 Zhenlei Xiao, PhD, Associate Professor in Residence, Program Director
Dr. Xiao is a UConn faculty member whose research centers around enhancing the nutrition, quality, and safety of fresh produce within the context of plant-based foods. Her current research area focuses on exploring novel agricultural practices and implementing pre- and post-harvest interventions to improve these aspects. With a strong emphasis on sustainability, Dr. Xiao also investigates controlled environment agriculture to develop innovative methods for producing highly nutritious, safe, and locally accessible fresh produce. Dr. Xiao's research interests extend to food innovation and product development, including initiatives such as upcycling food waste and creating new food products with the ultimate aim of achieving commercial viability. Through a multidisciplinary approach, Dr. Xiao contributes to the advancement of plant-based food systems, ensuring their positive impact on nutrition, environmental sustainability, and the broader community. (https://nusc.uconn.edu/zhenlei-xiao/)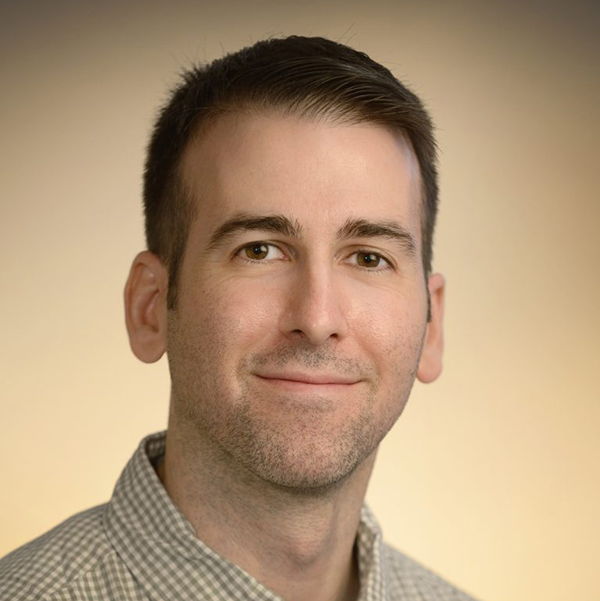 Christopher Blesso, PhD, Associate Professor
Christopher Blesso is an Associate Professor and Graduate Program Coordinator in the Department of Nutritional Sciences at the University of Connecticut. He has been working at the University of Connecticut since 2013 and teaches graduate courses on macronutrient metabolism and regulation of energy balance. His research focuses on preventing cardiometabolic diseases through dietary modification, with an emphasis on pathways related to lipid metabolism. He conducts molecular nutrition and human nutrition studies, with the former using mouse models of human disease. (https://nusc.uconn.edu/christopher-n-blesso/)
Sangyong Choi, PhD, Assistant Professor
Dr. Sangyong Choi is an instructor and researcher at the University of Connecticut and is dedicated to unraveling the intricate relationship between nutrients, human health, and diseases. Dr. Choi's primary focus lies in understanding the systemic and cellular roles of micronutrients in cancer and cardiometabolic diseases and how they influence these diseases at both the molecular and physiological levels. Additionally, Sangyong  digs deep into how cells integrate internal and external signals to coordinate dynamic functions in response to nutrient availability. Choi's groundbreaking work aims to identify the genetic controls that govern metabolism, providing valuable insights into the complex field of nutrigenomics and nutrigenetics. (https://nusc.uconn.edu/sangyong-choi/)
Maria Luz Fernandez, Professor Emeritus
Dr. Maria Luz Fernandez is a Professor Emeritus at the Department of Nutritional Sciences at the University of Connecticut. Dr. Fernandez was a faculty member at UConn for 25 years before she retired in 2022. Her area of research focuses on the effects of dietary strategies, life style factors and drug treatment to prevent cardiovascular disease, metabolic syndrome and diabetes. She has established the lack of association between eggs and heart disease risk factors. She has used the guinea pig as an animal model to study how diet and drugs affect lipid metabolism, inflammation, oxidative stress, fatty liver and atherosclerosis. She co-teaches the Vitamins and Minerals course.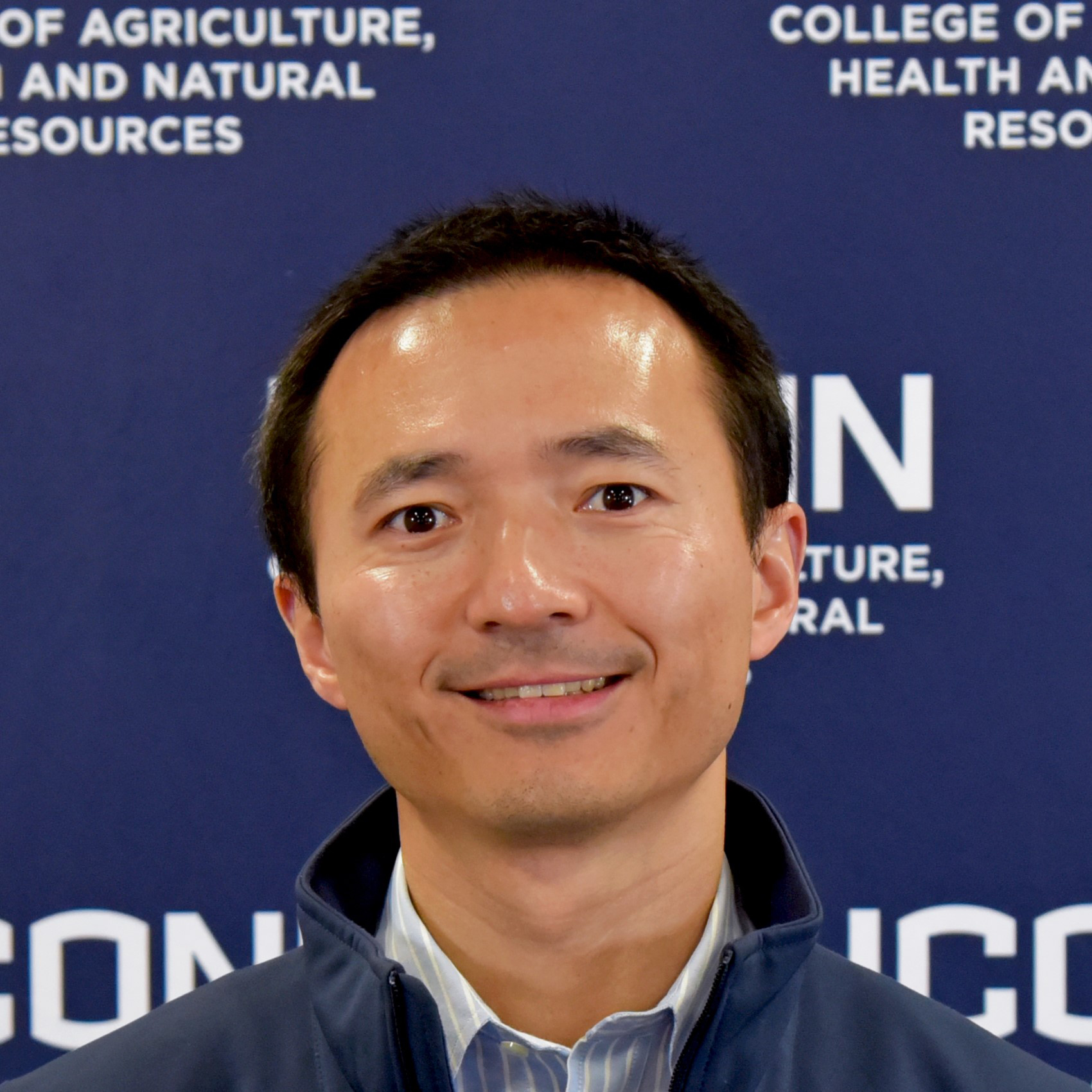 Yangchao Luo, PhD, Associate Professor
Dr. Luo is an expert in cutting-edge nanotechnology for plant-based foods. Leading a modern research laboratory, one of his primary goals concerns the development of safe and effective nanoscale delivery systems for nutrients. By studying how foods interact at the smallest scale, Dr. Luo explores various delivery systems like nanoparticles, nanocomplexes, nanoemulsions, and hydrogels. Ultimately, Dr. Luo studies the targeted delivery of nutrients, investigating how nanoparticles behave in the digestive system to improve the availability of beneficial nutrients. This pioneering work in nanotechnology for plant-based foods has the potential to transform how nutrients are delivered and used by our bodies. (https://nusc.uconn.edu/yangchao-luo/)
Program Costs
Students taking courses in the Plant-Based Food and Nutrition Online Graduate Certificate pay a comprehensive fee of $925 per credit or $2,775 for a 3-credit course. The cost of the 12-credit certificate program is $11,100.
Graduate students who are enrolled in a non-approved graduate certificate program (only) are not eligible to receive federal financial aid (Federal Stafford Loan and Graduate PLUS Loan funds).
Students enrolled in the Plant-Based Food and Nutrition certificate program may wish to consider:
Checking with employers for tuition reimbursement opportunities.
Are you currently a UConn student in a master's degree program?
Graduate students who are seeking a graduate degree and are simultaneously enrolled in the Plant-Based Food & Nutrition certificate program may be eligible to apply for federal financial aid.
For information, please visit the financial aid application process for Graduate Students.
Courses
NUSC 5200 - Macronutrient Metabolism (3-credit) (Fall Semester)
The digestion, absorption/transport and metabolism of carbohydrates, protein/amino acids and lipids; their functions, metabolic pathways and interrelationships; mechanisms regulating their metabolism; methodologies for studying metabolism and assessing nutrient requirements in man and animals.
NUSC 5300 - Vitamins & Minerals (3-credit) (Spring Semester)
Comprehensive study of vitamins and macro-/trace minerals on the levels of biochemical and physiological functions, metabolic pathways, interactions, and deficiencies/toxicities.
NUSC 5510 - Plant-Based Diets & Nutrition (3-credit) (Spring Semester)
This course addresses the nutritional and health aspects of various plant-based food groups with emphasis on nutrients and their roles in health promotion and disease prevention. It also provides the principles of designing and implementing healthy plant-based diets and their implications.
NUSC 5520 Plant-Based Food Products (3-credit) (Fall Semester of even years)
This course provides the knowledge of healthy and sustainable plant-based food alternatives to animal food products, including alternatives of meat, fish, egg, milk and other dairy products. The course also addresses the current research and innovations in plant-based foods and their nutritional implications, and socioeconomic and environmental impacts.
How to Apply and Begin Your Application
To apply for admission to the Plant-Based Nutrition Online Graduate Certificate, complete the application process which begins at the link below. Applicants must have completed a Baccalaureate degree or higher from a regionally accredited college or university.
This program only accepts students within the fall semester.
The GRE, GMAT, and Residence Affidavit are not required.
Within the application, please select the following when applying:
Levels of Study: Certificate
Academic Areas: Health
Program: Plant-Based Food and Nutrition Grad Cert
Campus: Online
Applications are evaluated as soon as the student's file is complete.
If you have any questions on how to use the online application system, please contact The UConn Graduate School at 860-486-3617.
International Students: This program is a part-time and online program. Pursuant to U.S. immigration regulations, the University of Connecticut may not sponsor F-1 and J-1 visas for the purpose of coming to the U.S. for enrollment in this program. International students may enroll in this program if they are currently in the U.S. in another visa status that permits foreign nationals to engage in school enrollment while meeting their primary visa objective, or if they complete the program from their home country.
Join An Infosession
Plant-Based Food and Nutrition Online Graduate Certificate Program Information Sessions
Attending an information session on UConn's Plant-Based Food and Nutrition Online Graduate Certificate program can provide valuable insight into the program and its curriculum.
There are currently no information sessions scheduled. However, please join our mailing list and we will be sure to drop you a note as soon as sessions become available.
Contact Us
Who can I talk to about UConn's Plant-Based Food and Nutrition Online Graduate Certificate?
To discuss application, enrollment, program curriculum and content please reach out to me.
Joshua Duvall
Administrative Program Support
Department of Nutritional Sciences
University of Connecticut
Email: joshua.duvall@uconn.edu
Phone: 860-486-3633
An Online Graduate Program from a Top-Ranked (R1) University
The University of Connecticut is ranked in the

Top 26 Public Schools by US News & World Report

and is accredited by the New England Association of Schools and Colleges.